TRISTAN (UK)
With a career as long as psy-trance has history, Tristan has been a constant in the ever-changing outdoor festival scene for many years. Playing at some of the most important festivals across the globe, Tristan and his music has a massive following of dedicated fans who love his full-on journeys of deep gurgling psychedelia. Tristan's innate sense of the dancefloor and full power psychedelic moments place him in a league of only the very highest calibre of producer. Having collaborated with pretty much every other 'big' name in trance at some point and releasing 2 classic albums for the famed Twisted Records, Tristan has moved into a new arena, and is now fully onboard with the NANO Records family, who are currently blazing a trail through psy-dom with their passionate approach to good times and good music!
Tristan's third album 'Chemisphere' is his most monstrous to date, and can be summed up by 3 letters : B-I-G !!! A newly re-kitted studio and his studying of the guitar has added some new flavours to Tristan's signature sound, ensuring that all his fans will be utterly satisfied by these new offerings, clearly his best work to date.   This is the sound of summer, no holds barred psychedelic perfection, made for the dancefloor like only the big man can.
soundcloud.com/djtristan
---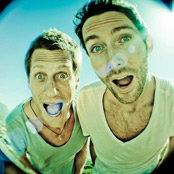 KILLERWATTS (UK)
Dj Tristan + Avalon = Killerwatts

Dj Tristan and Avalon the two heavyweight Nano trance masters combine forces and become Killerwatts!!

The LONG awaited collaboration between psy legend DJ Tristan and Nano's fastest rising star Avalon. This is a no holds barred smash up of all the things you love about these two great artists.

After their very successful album 'Blow your Mind'. Killerwatts have toured all over the globe in the last year, playing the biggest festivals and rocking out the dancefloors with their new sounds.
---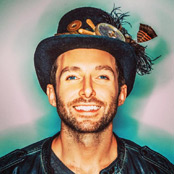 AVALON (UK)
Leon 'Avalon' (Nano records, Killerwatts & Future Frequency) From London, Uk is currently one of the biggest names on the international psy-trance circuit. He has remixed and collaborated with some of the top artists in the scene such as Tristan, Astrix, Loud, Pixel, Captain Hook, Zen mechanics. Domestic, Sonic Species, Laughing Buddha, Xerox and illumination, Dick Trevor, EVP to name a few.

His collaboration with Tristan, known as Killerwatts is currently taking bookings all over the globe following the release of their debut album 'Blow Your Mind' in April 2012.
He has also just released an incredible 'Avalon Remixes' album which has just come out on Nano records and charted number one on beatport.
Over the past year Avalon has been busy touring the globe non-stop having played over 30 countries and festivals including Universo Paralello, Ozora, Boom, Tribe, Sunburn India, Tribaltech, Kaballah, Indigo Festival, xxxperience, Glade, Ultra Music festival, Antaris, Burning Mountain, Aurora, Burning man, Eclipse2012 Oz, Indian Spirit, Time and Space, Resonance, Freqs of Nature and many more. He's rapidly becoming one of the most sought after sounds in the industry.
Big news just in is Avalon and Sonic Species are teaming up to do a progressive project called Future Frequency. The debut track from FF with Zen mechanics 'Naked stoned exalted' was a huge hit this summer. These are two hot young talents currently causing a big stir in the trance world. Expect big things. The album is underway!
---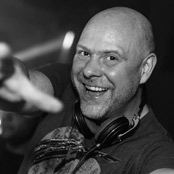 LAUGHING BUDDHA (UK)
Laughing Buddha is UK Producer and DJ Jeremy van Kampen. A former guitarist, his inspiration for producing trance was kick started by the Goa parties of the early 90s. His first release was the 'Cannabanoid' EP on Transient records under the name Cosmosis with Bill Halsey in 1995. This partnership went on to produce a top selling album 'Cosmology' and a string of hits such as 'Morphic Resonance' and 'Gift of the Gods'. They also released the singles 'Infinite depths' and 'Karma' on T.I.P. Records as Laughing Buddha. When they went their separate ways in 1998, Jez continued the Laughing Buddha project producing more top singles such as 'If You Think You're Psykik' on Transient and collaborations with Chris Decker of Medicine Drum and Purple, with whom he produced the classic track 'Remote' on Flying Rhinos Maelstrom compilation. Jez is currently one of the UKs top producers and, after having released tracks on labels such as Dragonfly, LSD (as Drum Druids), Nano Records, Solstice and T.I.P. World, he has now joined the team at Nano Records and has just released his debut solo album, 'Sacred Technology' on the label. An experienced Live act and DJ, Jez has toured extensively around the world including Australia,New Zealand, Japan, Israel, U.S.A., South America and Europe, and played at festivals such as Glade, Boom, Sonica, Ozora, Universo Paralello and many others.

soundcloud.com/jezbuddha
---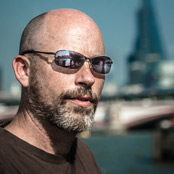 APHID MOON (UK)
Aphid Moon is the solo project of UK Psy-Trance producer Jules Hamer started in the mid nineties with early releases coming out on Interstella Records as well as Dream Creation's 'Sound of Freedom' compilation in 1997 and 1998 respectively. He cut his teeth promoting a small psychedelic night during the heady days of the first wave of Psychedelic trance in the UK, Djing and performing live in various London squats, clubs and outdoor parties. Absorbing various Stimuli along the way.
In 2001 he had a breakthrough track with 'A lot of Radio' on Flying Rhino Records with things really taking off from that point. Since then releasing on virtually all the major British psy-trance labels (Tip, Twisted, Dragonfly, Alchemy, Atomic and Nano Records) as well a variety of exotic international labels.
He has released three solo albums and one collaborative album to date:
'High Diver' released on Dragonfly Records in 2003 a deep night time sound, 'Global Culture' in 2005 a more new full-on incarnation on Nano Records and as the AMD project 'Big Fish' a collaboration with producer Dick Trevor which became an instant trance classic also on Nano Records.
Various experimental collaborations swiftly followed with the likes of Tristan, Laughing Buddha, Ans and Lucas. Such as 'We Are your Friends' and the Queens Park Derangers' excellent 'Create a Hippy' released on TIP in 2006.
In 2010 his third solo album 'Super Collider' came out on his own label 'Aphid Records' sealing his reputation as a cutting edge producer with an original and evolving deep and sometimes moody yet unmistakably British psychedelic sound. He has been rocking out digital EP's ever since. This November marking the eleventh EP release on Aphid Records. His unique style has bought him considerable international recognition. With regular party and festival bookings throughout the globe in India, Thailand, Japan, Israel, S.A., Brazil, South and Central America, U.S.A., Australia, Russia, Europe and the U.K.
This year he has been busy as ever in the studio. With a healthy release schedule: 'Monolith' on the Matreia Festival compilation, 'Trapezium' on Kundalini Records' 'Manana's Bananas' and a full-on night time four track EP with plenty of attitude and surprises "Outpost" with heavy weight psy-trance dj/producer Paul Taylor on Aphid Records.
Hurtling down the psychedelic vortex comes the next Aphid Records 'Middle Kingdom EP' out in November on Aphid Records featuring collaborations with Atoned Splendor and Nirmal. Plus hot off the press soon to be released Aphid Moon – 'Cosmic Order' on Tristan's new UK Trance comp on Nano Records.
soundcloud.com/aphid-moon
---
SONIC SPECIES (UK)
Pumping the dancefloor into the next dimension...
Signed to Alchemy Records in 2008 as a duo, their first release - 'Lost Transmission' - was an instant hit across the globe. 'Bend the Future' was released in 2009 on Neurobiotic Records, and again became one of the festival anthems of the summer. Sonic Species debut EP 'Machina Terra' was finally released in the summer of 2010 on Alchemy Records and was again proved popular through the many re-releases of the self-named title track.
With the departure of Alex Story, Sonic Species continues forward as the solo project of Joe Markendale as he carves new epic paths through modern psychedelic trance. Having performed at some of the most heavyweight international psychedelic events, Sonic Species continues to storm dancefloors with dynamic and powerful live sets.
After the global success of 'Unleash The Beat', and a succession of hit tracks over the last few years, Sonic Species is now established as one of the UK's top artists. Having performed repeatedly at many of the world's leading international events, the signature Sonic Species sound is now blasting loud in all four corners of the globe.
soundcloud.com/sonicspecies
---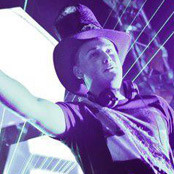 MECHANIMAL (UK)
Mechanimal started his musical journey at the age of 13 in Paris where he learned to play the bass & guitar. Over the years he participated & performed in numerous bands covering many genres from heavy metal to jazz.
He continued to pursue his passion by moving to London to study a music degree where he was acquired in the dance music scene as a session guitarist. After performing at venues such as Brixton Academy, KOKO & The Fridge Nick was inspired to explore the world of music production and electronic music.
After years of working as a musician and honing his skills as an engineer Nick is now writing as Mechanimal blasting full power trance music around the globe with his chart topping debut album "Inertia".

soundcloud.com/mechanimalmusic

---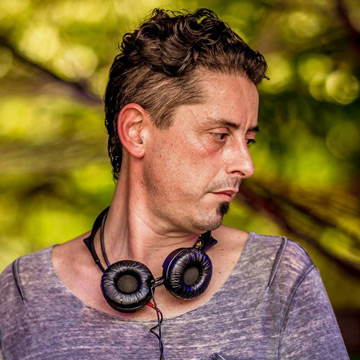 M-THEORY (IT)
Marcello "M-THEORY" is a psytrance producer and DJ from London. His sound features a distinctive and fat kick&bass with tight rhythms and funky loops delivering a unique psychedelic groove to the dancefloor. M-THEORY has released a full studio album and a number of Eps, remixes and tracks on known labels such as Alchemy, Neurobiotic, Free-Spirit, Antu, Blacklite. He has played at some of the leading festivals around the world such as Boom, Ozora, Universo Paralello, Antaris, Fusion, Glade, Indian Spirit, Sonica, Aeon Gathering, as well as at club nights across Europe and London squat parties.
Marcello started djing as soon as he arrived in the UK from Italy at the end of the 90s. He was label DJ for Etnicanet, Neurobiotic and Free-Spirit, and one of the founders of the legendary ÔFairy TalesÕ parties in London. His first project CIMI, inspired by early progressive and full-on psytrance, was born in 2003. After a few releases, Marcello and his partner Rob started work on M-THEORY and together gravitated towards a faster psychedelic sound. The CIMI project was put on hold while M-THEORY were touring and producing their first album "Branes", released by Alchemy Records in 2009.
Marcello went solo as M-THEORY at the beginning of 2011. During this transition he resumed his work on CIMI and was signed to upcoming UK label Furthur Progressions. This has led to the release in 2013 of ÔWhite World BridgerÕ, his progressive debut album. Marcello has been steadily producing psytrance for years and a second M-THEORY album is now in the making. He has worked with prominent names, including Zen Mechanics, Pixel, Rinkadink and Burn In Noise, and remixed tracks by the likes of Cosmosis, Avalon and Gaudi. He has regular studio collaborations with talented artists and often dedicates time to honing his mastering skills.

soundcloud.com/psygemini

---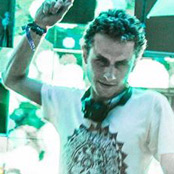 HYPNOCOUSTICS (UK)
Hypnocoustics have been turning heads over the last few years, playing at some of the biggest psy-trance events across the globe and building a loyal following to their smooth and very psychedelic UK sound. Formed in 2009 by Joe Studt and Benjamin Wood, Hypnocoustics share a diverse musical background ranging from rock/stoner bands and DJ'ing, through to classical violin and sound engineering.
Capturing a hybrid journey of modern psy-trance fused with acidic Goa, their epic arrangements, unique musicality and high energy live performances have been rocking dancefloors worldwide and catching the ears of some of the scene's most influential figures.
Having had DJ support from the likes of John 00 Fleming, Tristan, DJ Regan (Nano Records) and Christopher Lawrence, their debut album "Into the Light" (Liquid Records) also features collaborations with Aphid Moon, Lucas, Mr Peculiar and Chameleon.
With many more collaborations in the pipeline, a second album in progress and some exciting bookings for 2014, Hypnocoustics are considered one of the key full-on acts to emerge from the UK psychedelic underground in recent times.

soundcloud.com/hypnocoustics

---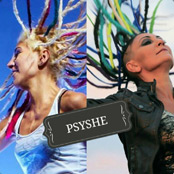 PSYSHE (Bahar Canca ft. Ozlem Tekin) (UK/TR)


Never boring, often crazy and entirely colourful, these two funky females believe that it's all about having fun and sharing the music they love, whilst creating a visually stimulating stage presence.

DJ Bahar and rock singer Ozlem's friendship began in their teens and, although their music careers advanced along different routes, they recently collaborated on this compelling seminal album.

Born in Turkey but a Londoner for many years, Bahar began DJing professionally in 1999. Starting with underground parties promotion, in due course she established her self- owned and managed record label, SubBubble. Bahar has released 13 EPs and continues to create new music. She is founder of Psy-boutique Festival, held in sunny Turkey, featured artist such as Shane Gobi, Dickster, Gaudi and System 7 at it's 3rd and this is evident in all her endeavours.

Californian born Ozlem moved to Turkey at age four and has been singing professionally since 1990. Starting as a vocalist in an underground rock band, Ozlem progressed to songwriting, releasing seven albums between 1996 and 2013.

Also an accomplished actress, she has starred in feature films, television shows and theatre productions. With some of her music videos banned from television, Ozlem's certainly a nonconformist.

Together these two strong and talented women interweave their musical talent to create an intoxicating mix of heavy metal vocals and progressive psytrance beats.

Bahar and Ozlem's new album, Psyshe, is a musical collaboration resulting from their mutual love of psy festivals.

---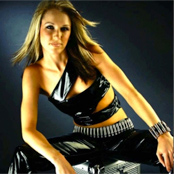 NiKKI S (UK)
Free-spirited Australian-born Nikki S moved to London in 1999 and launched her DJ career with enviable residencies at legendary London clubs. She believes, "It's all about the dance floor - that's where the magic happens". Considered one of UK's leading female psytrance artists, Nikki has performed across Australia, Brazil, Canada, USA, Europe and the UK, alongside top global producers and DJs, such as Infected Mushroom, Astrix, Nick Sentience, John Fleming, Eskimo, Joti Sidhu, Delirious and Kristian from Dejavoo. Whilst her unique blend of psychedelic grooves range from deep progressive through to melodic, Nikki's sets are always high energy and high impact - guaranteed to rock the dance floor.
soundcloud.com/djnikkis
---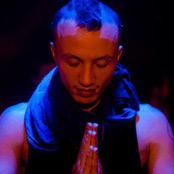 OTKUN (MAR)


Otkun [11:33] interest in ethnomusicology has led him to study american & african shamanism. His approach to Experimental Psychedelic Music is to create narrative structures out of abstract sonic and visual materials. This process of subversion is essential to create an underlying sense of form in his work. His intention is to play music for those who feel that night psychedelic sounds are not just a 'fashion' or style of music but a vision, a way of living and a feeling. Otkun Music is a fast Kick To The Third Eye, firmly entrenched within the high-tech style of darkpsy. Focusing on the time of transition from dark to light and light to dark as the sun rises and sets, Otkun delivers a great deal of energy while drawing upon the forces of good and evil to manifest the perfection of non-duality. He usually offers a huge variety in terms of mood, tempo, and style. Otkun main goal is to increase awareness of ones body, soul, intellect and the universe as such. He also like to bring back the idea and reinvention of ancient tribal rituals and ceremonies. But most of all he will always try to expand the communication with lost and forgotten life & culture. His music is firmly entrenched within the Forest Psy, Hitech, Darkprog, Dark Minimal & Shamanic Downtempo. Focusing on the time of transition from dark to light and light to dark as the sun rises and sets. ACHA !
Affiliation: DMT recs - Zenon recs - OVNI recs - Milega recs

soundcloud.com/otkun